The Engineering Council of South Africa (ECSA) on Friday concluded its nationwide consultative process on the revisions to its governance instruments by engaging the largest concentration of engineering practitioners of […]

Minister of Energy Tina Joemat-Pettersson has reiterated that there is no 'nuclear deal', stating that South Africa is pursuing a diversified energy mix which includes Independent Power Producers (IPP) and […]

Billions in funding is needed to finance projects aimed at achieving the Sustainable Development Goals (SDGs), and the private sector has a role to play, reports the Department of Water […]

 The country's dam levels have increased by 1% since last week, reports the Department of Water and Sanitation (DWS), with some provinces still experiencing a decrease in levels. According to […]

Eskom has reached a two-year wage agreement with its recognised trade unions, ending this week's strike by members of the National Union of Mineworkers (NUM). NUM members downed tools at […]
The country's average dam levels are steady at 53.3% week on week, but the back of the drought is still not broken, reports the Department of Water and Sanitation (DWS). […]
More in this section
Tokologo Local Municipality is one of the municipalities in the Free State Province that relies on underground water for its daily water supply. The municipality is in the process of […]
More in this section
Municipalities have a constitutional mandate to provide for services to communities it serves. These services include Utilities (water, electricity, sewer and waste management), access and mobility, parks and recreation and […]
More in this section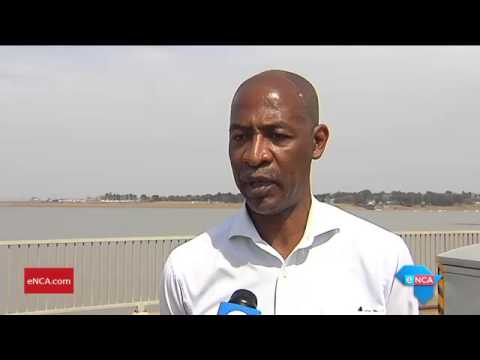 One of the country's main water supplies is currently only around 34% full – its lowest level in years. The Water and Sanitation Department is appealing to South Africans to continue […]
More in this section
Company Profiles from IMIESA magazine
Flexibility and water infrastructure are not normally associated with one another. But, just as power generation has evolved over the ...
Company Profiles from Water&Sanitation magazine
South Africa-based Protea Chemicals, one of Africa's largest chemical companies, plays a pivotal role in enabling businesses, manufacturing entities and ...
WEC Projects has grown steadily over the past few years, quietly gaining market share and influence by producing brilliant and ...
Water shedding has recently gained much attention in the media highlighting the importance of delivering potable water to municipalities effectively, safely ...
The recently gazetted BEE Codes of Good Practice have challenged engineering firms, and other sectors of the economy, to transform ...
Company Profiles from ReSource magazine
It's a fact: for every tonne of waste processed by a waste-to-energy plant in place of a landfill, approximately one ...
South Africa remains the beloved country; a land of great opportunity – as is the continent of Africa. To express ...
"To change the way society handles waste, we have to effectively change the mindset of an entire generation," says Gaopaleloe ...