Residents living in the northern suburbs of Johannesburg are without water as Johannesburg Water takes on the largest repair job in its history. According to a statement released by Nico de […]

The City of Cape Town is calling on the construction industry to help combat the drought by using treated effluent water for industry operations. According to Xanthea Limberg, the City's […]

Residents of Emfuleni Local Municipality are facing water shortages after the municipality failed to settle a R400 million water bill owed to Rand Water. The debt owed dates over two […]

The Equality Court will hear an application by the Social Justice Coalition (SJC) against the City of Cape Town over its alleged failure to fulfil the right of access to […]

As part of the City of Johannesburg's Inner City Partnership (JICP), the city has partnered with the Africa Housing Company (AFHCO) to upgrade the old Post Office in Jeppe Street […]
The number of deaths caused by railway operational occurrences has increased by 8% in the 2016/17 reporting period according to the Railway Safety Regulator (RSR). Approximately 495 fatalities have been […]
More in this section
The 5th edition of the Technical Manual for Pipe Manufacturing and Pipeline Design has just been released. The publication, which is compiled and published by the Southern African Plastic Pipe […]
More in this section
By A.S Dookhi The East London Regional Waste Disposal Site, referred to as the Roundhill Landfill Site, has been in operation since February 2006. The site is classified and permitted as […]
More in this section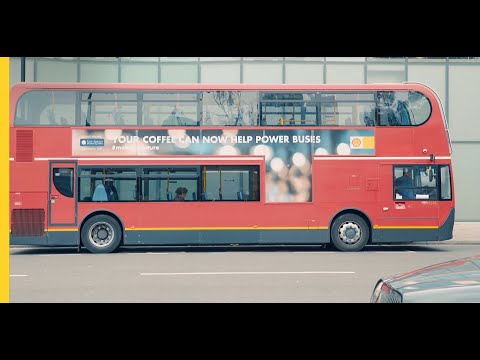 Shell is supporting bio-bean to help power London buses with waste coffee grounds. Source: Shell
More in this section
Company Profiles from IMIESA magazine
Cost-effective, mechanised solutions for building and maintaining South Africa's road network are a priority, but budgets are constrained and project ...
Company Profiles from Water&Sanitation magazine
Mine process water doesn't always need to be treated to mint condition. Daniel Basson, process engineer, AquaPlan Watertreatment Engineering, explains ...
Grundfos offers advanced water management and treatment solutions across all industries and building types. Katrina Zlobich, business development manager: Water Treatment, ...
According to government, South Africa's water resources are already 98% subscribed. The Department of Water and Sanitation's plan to meet ...
Aqua Resources SA MD Susan Cole has been a leading light in the South African water industry for more than ...
Company Profiles from ReSource magazine
A new mini waste collection vehicle is set to revolutionise urban waste management in Africa, especially in townships. John Edwards, ...
Founded by a medical doctor who wanted to improve his township patients' health, Buhle Waste has its roots in healthcare ...
The South African National Roads Agency SOC Ltd (Sanral) is empowering small businesses with a new contractual clause that requires ...